Conditions of Registration of 4th Floor
Haryana Department of Town & Country Planning has allowed registration of 4th Floor as an independent dwelling unit in HUDA / HSVP and all licensed colonies across the Haryana State.
However fragmentation of plot is not allowed. Permissible height is 15 meters but with NOC from fire department it is 16.5 meters. The new rules have come into force from March 7, 2019.
There has been a mix response to this policy. Builders are happy as they see this move as a profit-making proposition. RWA opposes this move as a burden on existing infrastructure.
What are the conditions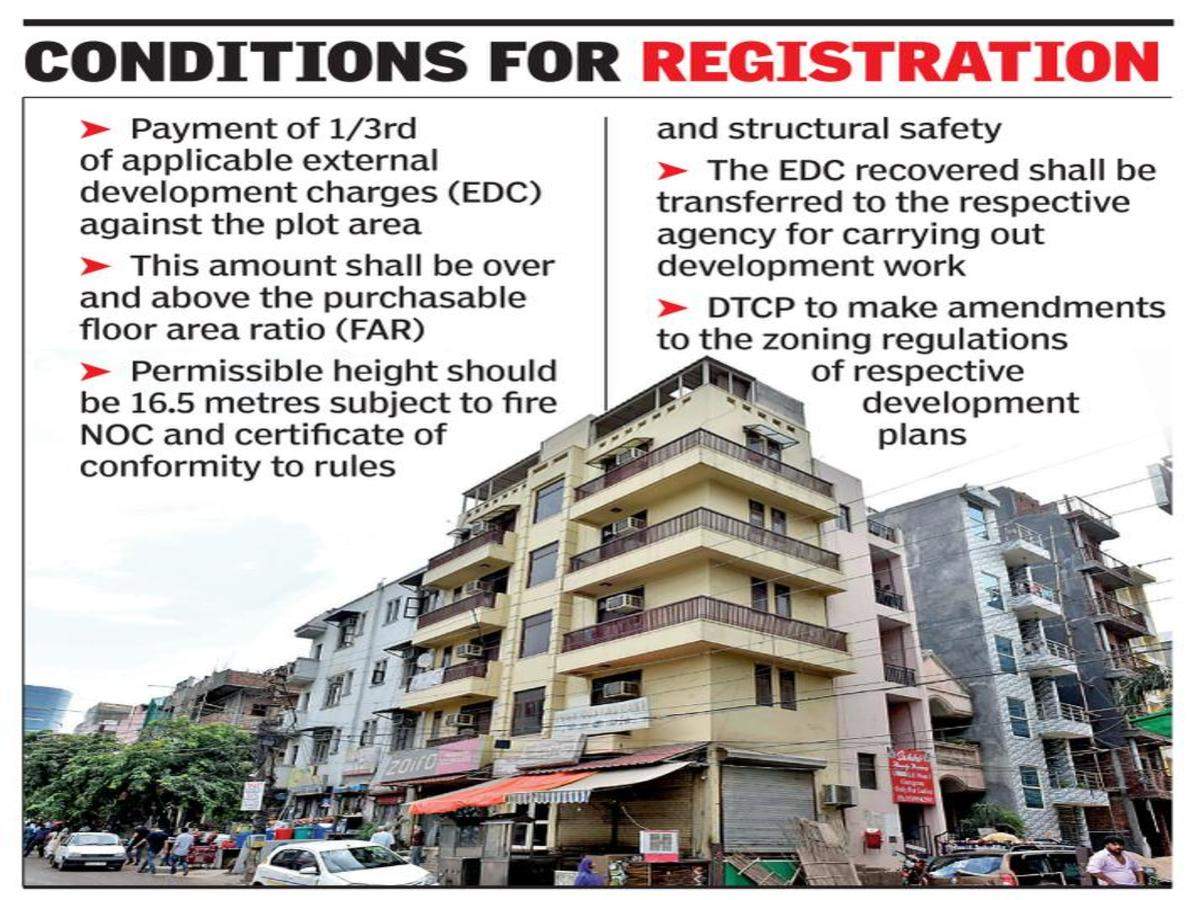 The draft of amendments to the building code would be hosted on the website of the Town and Country Planning Department and other departments concerned that is Haryana Shehari Vikas Pradhikaran (HSVP), Haryana State Industrial and Infrastructural Development Corporation (HSIIDC), Public Works (Building and Roads) and Architecture